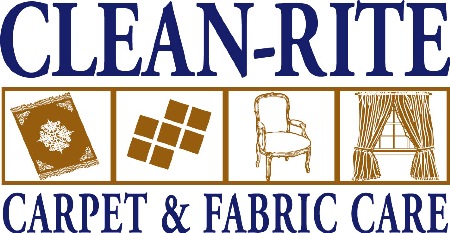 These are cleaning recommendations & Tips from the three largest carpet maufacturers.

1) Shaw Floors http://shawfloors.com/Tips-Trends/Carpet-Care

Protect your carpet color. In addition to frequent vacuuming, its important to clean your carpet on a regular basis. Cleaning systems will remove the oily, sticky soil that vacuums can't take out, and will help keep your carpet looking great over time.

Cleaning systems target the soils that result from cooking vapors, air pollution, and tracked-in dirt. The particles of oily soil deposited on carpet fibers can cause gradual but significant dulling of colors. The color isn't lost, but is hidden under the film. If this type of soil is allowed to accumulate, it begins to attract and hold the dry soil.
Get on a cleaning schedule

If carpet is cleaned before it becomes too unsightly, the cleaning chore will be easier and more successful. Carpet in a typical household should be cleaned every 12 to 18 months, depending on the number of residents and amount of activity.

Choosing the proper cleaning system is important. Some systems may leave residues which accelerate re-soiling and defeats the whole purpose of cleaning. Shaws choice: Hot water extraction.

Research indicates that the hot water extraction system provides the best capability for cleaning. This system is commonly referred to as "steam cleaning," although no steam is actually generated. The process consists of applying a cleaning agent into the carpet pile and using water in the extractor to recover the used solution and soil. This can be done from a truck-mounted unit outside the home with only the hose and wand brought inside or by a portable system brought into the home.
Shaw warranties require that the homeowner be able to show proof of periodic cleaning by hot water extraction (commonly called "steam" cleaning) by a professional cleaning service.

*************************************************************

2) Mohawk Flooring http://www.mohawkflooring.com/care-maintenance/carpet-care.aspx

Carpet Cleaning & Maintenance. Maintaining Your Carpet's Beauty.The best way to ensure long–lasting beauty, comfort and durability in your carpet is to vacuum it regularly, as it prevents soil from becoming embedded in the carpet's pile. Depending on the type of carpet you have, you'll want to use a vacuum with a rotating brush, a beater bar or suction only. Consider professional cleaning every 12–18 months, depending on traffic and other use factors, frequency of vacuuming and whether the carpet is a light or dark color.

Tips for Removing Common Stains. A wet/dry vacuum cleaner is the best way to effectively remove stains. Use the attachment with the best suction and vacuum as much of the stain as possible, continuing to add water to the stain as you go. Treatment of the affected area should begin immediately upon discovery. The more time that elapses before treatment, the more difficult a stain will be to remove. For the best results, use Mohawk FloorCare Essentials Carpet Spot Remover and Cleaning Kit or the spot cleaner provided by your local carpet cleaner. First scrape the food spill gently with a spoon or dull knife, removing as much solid material as possible. If detergent is required, use it sparingly and gently rinse the area with water while moving the vacuum wand back and forth. Use a towel to absorb all moisture. If spot removal solvent is necessary use Mohawk FloorCare Essentials Spot Remover or other low residue carpet spot remover. Apply several drops to a clean white cloth and blot the carpet in an inconspicuous area. If a color change occurs or color transfers to the cloth, consult a professional carpet cleaner. Place towels or cloth over wet area and weight with a heavy, colorfast object to absorb moisture. Leave overnight. If stains remain after cleaning, moisten the tufts in the stained area with 3% hydrogen peroxide and let dry. Repeat until carpet is stain–free. No rinsing is necessary. Some stains cannot be removed because they permanently alter the carpet's color. These stains include acid toilet bowl cleaners, acne medication, alkaline drain cleaners, chlorinated bleaches, hair dyes, iodine, insecticides, mustard with turmeric and plant fertilizers and some pet stains depending on their diet . For these types of stains, call a professional. In order to maintain and protect your warranty coverage under the terms of these warranties, you must do the folloing: A minimum of one professional cleaning every 18 months is required.

Beer, wine, coffee and tea.
Blot and neutralize with a small amount of water, then work a small amount of a detergent solution into the spot (1/4 teaspoon detergent per 1 qt. of water). Continue applying detergent and blotting until spot is completely removed. Using a spray bottle, rinse with tap water and blot to remove excess moisture. Apply paper towels and weigh them down, allowing the spot to dry.

Blood, catsup, cheese, chocolate, cola, cough syrup, mixed drinks, soft drinks, soy sauce, starch, toothpaste, white glue.
First, note that all solutions for removing blood must be cool in temperature. Blot and neutralize the spot with an diluted ammonia solution, using a spray bottle to saturate the spot. Next, work a small amount of a detergent solution into the spot (1/4 teaspoon detergent per 1 qt. of water) and continue applying detergent and blotting until spot is removed. Using a spray bottle, rinse with tap water and blot to remove excess moisture. Apply a pad of paper towels, weigh them down and allow to dry.

Mud and dirt
Allow mud to dry completely. Shatter the dried mud with the handle of a knife, then vacuum well. For dirt, apply a small amount of a detergent solution to the spot (1/4 teaspoon detergent per 1 qt. of water) and blot with a white paper towel to work the detergent into the affected area. Continue applying detergent and blotting until spot is removed. Using a spray bottle, rinse with tap water, and then blot to remove excess moisture.

************************************************************

3) Carpet One Floors http://www.carpetone.com/FlooringInformation/CareMaintenance/Carpet.aspx

CARPET MAINTENANCE & CARPET CARE TIPS
A regular carpet maintenance program extends the life of the original appearance of your carpet. Today's carpet fibers are designed to hide dirt and reflect light and have the ability to resist soiling and stains. However, the lack of apparent soiling does not eliminate the necessity of regular cleaning.

CARPET MAINTENANCE
For ideal carpet maintenance, you will need to vacuum your heavy traffic areas, such as hallways, stairs, and exterior entryways at least twice a week. Vacuum less heavily used areas weekly. For best results, use a vacuum cleaner with a beater bar or rotating brush and with a strong enough air flow to penetrate to the carpet backing.

Carpet with thick loop pile construction, particularly wool and wool blend styles, may be sensitive to brushing or rubbing of the pile surface and may become fuzzy. For these products, and those styles with a combination thick or thin or cable yarn, a suction-only vacuum is recommended for the best carpet maintenance. If that is not available, use or a vacuum with an adjustable brush lifted away from the carpet so it does not agitate the pile. A vacuum with a beater bar or rotating brush can be tested for excessive fuzzing in an inconspicuous location before regular use.

Most dry soil has razor-like edges that abrade carpet fibers, causing light to reflect differently and give carpet a dull appearance. Soil can damage the fibers permanently if allowed to remain in the pile. A regular carpet maintenance program as well as proper carpet cleaning methods will keep your carpet beautiful for a long time.

CARPET CARE & CLEANING TIPS
No matter how often you vacuum, your carpet will still need heavy-duty cleaning from time to time. Professional carpet care and cleaning is required to maintain your Carpet One Floor & Home® warranty. Hot water extraction carpet care is required to maintain most warranties. A trained carpet care professional should perform this service at least every 18-24 months to refresh the texture and rejuvenate the fibers in your carpet. You must retain your receipts for proof of maintenance service should a warranty claim arise.

**PLEASE CALL US AT CLEAN-RITE FOR FREE SPOT-CLEANING ADVISE**


PHONE: 239-433-5152


*************************************************************