YOU CAN HAVE IT "CLEANED-RITE" or "CLEANED-CHEAP"

BUT...NOT...BOTH...

You know the saying, "you get what you pay for" This is especially true when choosing a carpet & fabric cleaning company. Clean-Rite's prices are in direct proportion to the level of quality service & the final results we provide.

Most other carpet companies charge sub-standard prices for doing sub-standard work.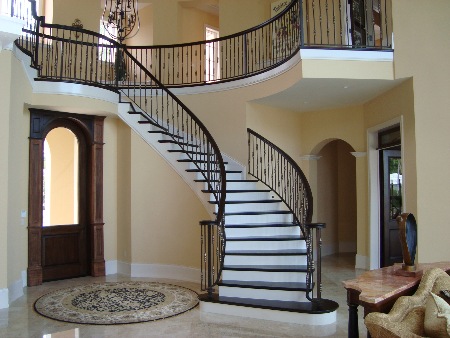 "Are the "Clean-Cheap" companies invited into homes like this one?"

1. Ultimate cleaning experience : "Clean-Rite" uses the most updated cleaning procedures and equipment recommended by the leading carpet manufacturers and the IICRC to insure outstanding results. We get the carpets cleaner and drier than the "Clean-cheap" companies do, and your carpets will stay cleaner longer.

2. Quality people: "Clean-Rite" only hires people who we would send in our own home. All technicians must pass a full background check with no criminal records. They must pass a pre-screen drug and alcohol test and are randomly tested. Technicians are thoroughly trained for 2-3 months before cleaning alone and participate in ongoing training and trade seminars. Our technicians wear black collared company shirts and photo I.D. tags.

3. We care about your home: "Clean-Rite" technicians use extra care handling your furniture and household belongings. We are very careful working around wood, marble, glass and other delicate surfaces! We always leave your home in "better condition" than we found it.

4. "Clean-Cheap" companies ruin things: Our new customers consistently tell us horror stories about items that "Clean-cheap" companies have ruined: Carpets were over wet and saturated with lots of soap residue. Colors of area rugs have run together after cleaning. White sofas that have turned yellow after cleaning. Baseboards and walls scratched and marked up, etc....

WITH THIS KIND OF DAMAGE, HAVE YOU REALLY SAVED ANY MONEY ?

*************************************************************


"CLEAN-RITE'S" PROCEDURE

Step 1 • Dry Vacuuming- We start by vacuuming the carpet with a high-powered commercial vacuum. This removes up to 79% of the dry soil (dust, pet hair, pollen, sand, dust mites, etc.) before the carpet is wet! This type of soil is not visible to your eye, but it's there!


Step 2. Detergent Pre-spray- Next we apply a heated detergent to the entire carpet! (not just to the stains and heavy areas). This step loosens embedded soil and stains and is the only time detergent is used.


Step 3. Brushing- Next we lightly brush the heavy walk paths which helps loosen the stubborn ground in soil and stains.


Step 4. Rinse Extraction- Finally, we use a hot "water only" steam rinse with powerful vacuums to remove deep down soil, stains, and most importantly, the
detergent. *We remove 95% of the water and the carpets dry quickly!

Step 5. (optional) Teflon® protector- We do recommend applying a quality carpet protector to the carpet immediately after the cleaning. We offer Dupont Teflon® which will help resist soil and stains making your carpet easier to clean in the future. We use a quality electric sprayer to apply the Teflon.

*************************************************************



"Clean-Cheap" Procedure

Step 1. "Clean-Cheap" companies only use "1 step" in their procedure.

They mix the soap and water together and clean your carpet the "entire time" with that "soapy"mixture (just like rental and do it yourself machines!).

They do not use a final "water only" rinse!

********************************************************

4 BIG NO NO'S with "Clean-Cheap" cleaning companies

No 1.

No vacuuming first before the carpets are wet. Most of the dry soils (dust, pet hair, pollen, sand, dust mites, etc.) are not removed and just come back to the surface as the carpet dries. This is why when cheap companies clean carpets they look o.k. while they are wet but look awful when they dry.

No 2.

No pre-spray applied to the entire carpet. When detergent does not have time to loosen all of the soil and stains before cleaning, It yeilds a "surface only" cleaning job!" Much of the soil and stains are not removed. And most importantly, if you do not apply the detergent separately from the cleaning, you can not rinse the detergent from the carpet with "WATER ONLY"


*Detergent residue is the #1 cause of why carpets re-soil quickly after cleaning!


No 3.

No brushing the heavily soiled and stained areas of carpet, These "high-Traffic areas" need extra help in order to come as clean as possible.
High traffic areas must be brushed prior to cleaning.
If they are not brushed, all of the soil will not be released.


No 4.

No rinse with water only. If you don't rinse out the detergent with a "separate final step" using "water only", then the detergent will be left to dry in the carpet which will rapidly attract soil and stains, causing your carpet to quickly get dirty again. The

"Clean-Cheap"companies will tell you that this won't happen. They will tell you that their "special cleaning solution" will not leave a residue??

QUESTION:
Can you wash the soap out of your clothes in your washing machine "without using the separate rinse cycle?"

of course not!

Then why would you let someone clean your carpets without a final "water-only" rinse ???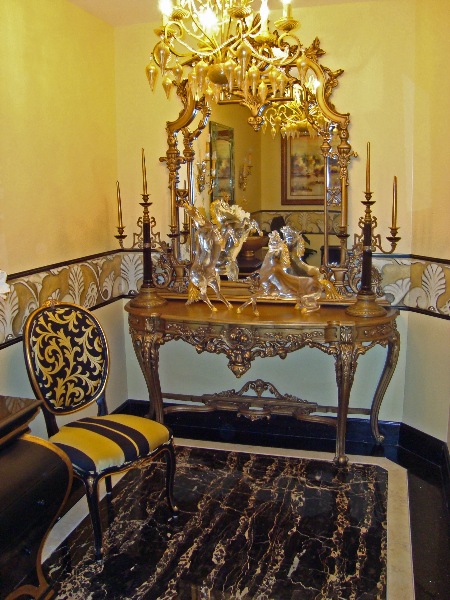 "You want to hire a company who is allowed in this type of home!"

**Here are some great before & afters**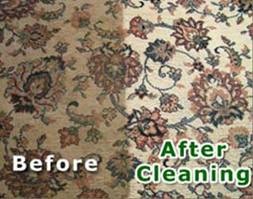 Oriental rug cleaning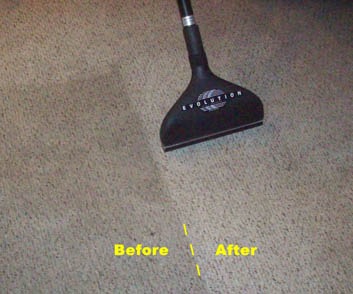 Carpet cleaning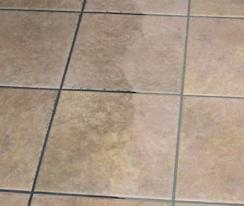 Tile & grout cleaning