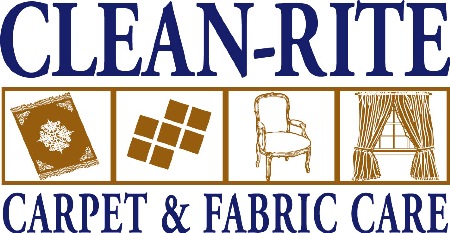 This is what our customers have said after using Clean-Rite Inc.

* If you would like to email us a testimonial of your experience with our company, please send it to John@cleanrite1.com

******************************************************************************


*****

I just want to thank you again for the amazing results you achieved with our carpet yesterday!
It was in such bad shape that I felt we were facing the inevitability of replacing it very soon; it now looks brand new!
The recent pet stains are completely gone, hopefully never to return, as are the guest room coffee stains.
All in all, a beautiful job!

Thank you,

Wendy Duryea, Cape Coral FL

*****
John,

We have had our carpets cleaned by your company every year for the past 19 years. We have always been more than
pleased by the outcome, by the helpfulness and manner of the technician, and the efficiency and results!
Thank you for your excellent service!

Judy MacKinnon, Fort Myers

*****
Following the procedure John so graciously explained per phone,I was successful in removing A very stubborn carpet stain.
Thank you so much for sharing your time and expertise.

-Judy Rendon

*****

The tile & grout look great. I appreciated the time you spent in making sure our floors were cleaned correctly
and the hints to keep them clean once you had finished. I also appreciated the fact that after you left things looked as
though nothing had been disturbed in our home.

Thank you very much for the "dynamite" cleaning of the floors.
We will be calling you to clean the carpets next.
I have also put your Companies info into our communities business website.

Jim Mager


*****

John,

I am so happy my neighbor recommended your company to me.
I have used several different companies during the past trying
to find someone that would actually clean my carpets,
not leaving a soggy, smelly mess.
After seeing Clean-Rite's results,
I will never use any other company again!

Upon the sale of my home, I found an old pet stain
under my bed from my sick dog and was afraid that
I would have to replace the carpet. Thanks to your
knowledge of proper cleaning techniques the
carpet looked like new again.

A huge thank you for answering my email regarding
the mysterious black stain on my new carpets in
my new home. I truly believe it was black
permanent marker was just that- permanent!
I truly appreciate that you advised me via email
and didn't suggest another service call.
Now that's what I call great customer service!

What an education I have received, I tell my friends,
Don't be fooled by all those "dirt cheap"
carpet cleaning services....because when
they are done that's what you are left with...still a dirty carpet.

Your company's name "Clean-Rite" says it all.

A very satisfied client,

P. Anastasia


*****

John,

Your technician did an excellent job. We had some extra-heavy stains to eliminate
and I was more than happy with the result of the cleaning.

Jackie Pipher

*****

Hi Clean-Rite,

Just wanted to write you a quick note to let you know
we were very satisfied with the service you provided
us last Monday. The technician was right on time
and did a great job cleaning our two couches.
They almost look like new again!

Jane David

*****

Thank you and your staff for all the help, advice and cleaning
efforts for my sofa, love seat and two area rugs.
The technician was professional, understanding and did a great job.

Thank you again!

Lauren Koepsell


*****

Hi John,

Just a quick note to say thanks again for a wonderful job! It's great to know that I was able to have the same
technician as I already knew the service would be outstanding. Once again, he was courteous, polite, and took
the time to do a thorough job. I look forward to using your services in the future.

Yvonne Luckett

*****

John,

I was very happy. Your company did a great job with cleaning our chair & ottoman.
For sure, I will keep using you and refer you to others.

Mrs. Nails, Naples

*****

We are totally pleased with the carpet cleaning and the courteous young man as well.

Mr & Mrs. Ide, Bonita Springs

*****

Dear John,

At first glance (I had to leave the next morning), the rugs looked great! I was very impressed with your promptness,
the quality of your work and the fact that I had other options to consider, but never felt pressure to purchase.
I would not hesitate to recommend your company!

Sincerely, Gwen N., Sanibel

*****

Dear Mr. Kellenberger,

We recently had our carpeting cleaned by your firm for the third time since purchasing it and
wanted to share our experience with you. Your company was referred to us by Wayne Wiles
Carpeting as one of the best in the area so we decided to give you the opportunity to show us
what made you different from all the other carpet cleaning
companies we had used in the past. We were in for a very pleasant surprise! Not only are your technicians
extremely knowledgeable about carpet stains, traffic patterns and "hidden" carpet damaging mites, they are polite,
friendly and more than respectful of one's property while in your home.

We have been more than satisfied and will continue to recommend your firm to friends needing their carpets cleaned.

Sincerely,The Whites, Ft. Myers

*****

JOHN, I WAS PLEASED AGAIN WITH THE EXCELLENT JOB CLEAN RITE DID ON CLEANING MY CARPET.
I DID NOT THINK YOU WOULD GET MY CARPET CLEANED BY MY HUSBANDS FAVORITE CHAIR BUT YOU DID.
IT IS SO NICE TO KNOW I CAN COUNT ON
THE QUALITY WORK THAT CLEAN-RITE DOES.

MR. AND MRS. ROBINSON, Ft.Myers FL


*****

We had an excellent cleaning of our carpets and are highly satisfied.
The technician was friendly and experienced.He got the job done on time,
and we had dry carpets my the next morning. he got out the tough stains,
and our carpet looks great.
Thanks for your service. this is the 2nd time we have used your service at our home.

Regards, Bud Kimbrough, Naples FL


*****

I was amazed at how clean my carpets looked AND felt when Clean-Rite Inc. carpet left!
Brad was courteous and professional and the owner-John, sent a wonderful email prior to the visit
communicating what to do to prepare for the best results.
Top Notch / A+ service from start to finish!

Thank you! Lisa Tomaini, Naples FL



*****

John,
The young man who cleaned our carpets was very polite and professional. Your service, as usual, was excellent!

Mr. and Mrs. Calvanese, Ft.Myers FL


*****

Your representative did a great job. He s timely, polite,
professional, knowledgeable and my carpets looked amazing when he was done.
I'll definitely use your services for my annual cleaning.

Mrs. Stanley, Naples FL


*****

John,
As always, we did have perfect service from your company.
The technician has done three different jobs for us and each
time he was prompt, very efficient, thorough and polite.
We would not hesitate to have Clean-Rite in our home again
and would gladly recommend the company to anyone.

Thanks again for providing a great service!

Mr. & Mrs. Johnson, Naples Fl

Mr. & Mrs. Johnson, Naples FL

*****

Hi John,
We were very pleased with your service and I always recommend Clean-Rite to anyone who is
looking for carpet cleaning. We were originally referred to you by Wayne Wiles Flooring.
They were the vendor who installed our carpet and hardwood floors.
The master bedroom carpet looked like new again after the cleaning.
Thanks.

Mrs. Bertz, Ft. Myers FL

*****

We were extremely happy with our recent carpet cleaning with Clean-Rite.
The process went quickly and dried in a short time. The carpet looks very clean
and the technician is very polite and nice to work with.

Mrs. Stewart, Ft.Myers FL

*****

John, We believe in complimenting people for a job well done, and wanted to share our thoughts with you
regarding your employee, Brad. Not only is he personable, friendly and articulate, but he did a careful and
thorough cleaning of our carpets.
He is most respectful of his customers and their homes and represents your company well.
In short, he is great asset to your company and we wouldn't hesitate to
recommend him and your company to our friends. Thank you,

Mr. & Mrs. White, Ft.Myers FL

*****

We indeed had wonderful service....I have recommended you to many neighbors.
You make our carpets looks brand new again....you can expect to hear from us again....Kindly,

Dee condon, Naples FL


*****

Our carpets and furniture were cleaned by Clean-Rite in February.
The technician was very pleasant and a hard worker.
I have used Clean-Rite in the past and I will continue to use them because of the quality of their work.

Mrs. Robinson, Ft.Myers FL

*****

Hi, As always your service was excellent. Anyone who comes over is very courteous, helpful, neat and
tidy and does a great job of cleaning.

Thank you!!!

The Sigmunds, Fort Myers FL


*****

John, I waited almost a month to follow up with you for a good reason. Most carpet cleaning looks
good the first couple of days but give it a month and the stains usually start to reappear.
So we are closing in on a months time and I will tell you that I am very pleased with the results.
Your very professional technician explained exactly what I could expect from the carpet cleaning
and I have received exactly what he told me I would. I am very happy I choose your company.
I knew when I read your website it was the type of cleaning I was looking for and you met my expectations.
I will be referring others to you which in my opinion is the highest form of thanks I can give you for great service.

Happy Holidays and thanks again for a job well done.

Debra Hansen, Fort Myers FL


*****


Hi John: We are happy with the job your technician did. He was very polite and professional.
We were also happy to be able to get it done in such a timely manner.
We will no doubt use you guys when we are ready to have more cleaning done.

Cathy & Chuck Macuga, Bonita Springs FL

*****


The young man who did the service did an excellent job. He was helpful and moved the
furniture that needed to be moved and met all my expectations.
The master bedroom looks 85%better than it did before. The back bedroom was perfect.
You want to please and I appreciate that attitude.
I gave the coupons to 3 of my friends along with a good recommendation.

Thank you.

Gail Hansen, Bonita Springs FL

*****


John, Thanks for following up. Your technician did an excellent job.
He was very courteous andcareful throughout the whole cleaning process. See you next year!

Louis and Sharron Calvanese, Fort Myers FL

*****

Dear John, The job that the technician did on my carpeting and furniture....sofa and loveseat.....
was wonderful.He was so caring and professional. A very nice young man and a tribute to your training..
I will not hesitate to use Clean Rite again.

Joan Weischedel, North Fort Myers FL

*****

John, thanks for your wonderful service. I think the technician was very
professional and he did a beautiful and thorough job.

I will be calling again.

Dee McClay, Bonita Springs FL

*****

John, I was very impressed with the service we received. I didn't even think our carpet needed too much.
I will definitely use your services again and I will share my experience with neighbors.

Thank you!

Ellis Naegele, Naples FL

*****

John, I was very happy with the service. Your technician was very pleasant and
he did what I asked and explained everything to me.
I was also happy you delivered the rugs while I was here. Thanks.

Donna Martin, Bonita Springs FL


*****

We have had Clean-Rite do major rug cleaning 2 times in the last three years.
In both times the work was done in a very satisfactory and professional manner.
We plan to use Clean-Rite for our future needs.

Edward Barr, Bonita Springs FL

*****

Dear John, I have been delighted to have used Clean Rite for my carpeting, grout and furniture
cleaning the last few years.
Your company is responsive and well organized, hence your service reflects that. Sincerely,

Jackie Pipher, Bonita Springs FL

*****


John, Thank you for your prompt response to our red wine disaster.
Thankfully you were able to successfully remove all the traces of the large spill from both the
light gold chair and the gold carpet! They look great! We are consistently pleased with your company's service.

Thank you once again for your assistance. Sincerely,

Pat Durliat, Bonita Springs FL

_______________________________________________________________________________